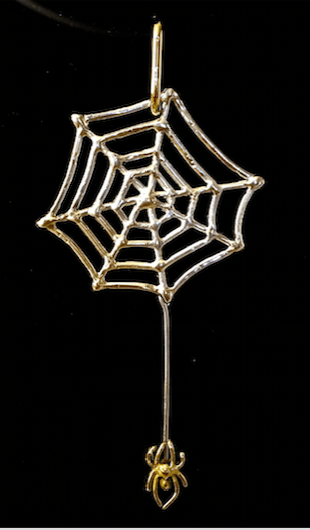 Gunther Grant Spider Web Pendant Available on 1stDibs.com
Sterling silver and 18K gold pednant with movable spider hanging strand on Strong black cord necklace.
Each hand is hand made one at a time. this can be worn any time even at elegant functions and no matter when or where this pendant always gets attnetion.
A hand carved wax master is made for the web and spider then attached with movable strand web that swings side to side when you wear it. This is impossible to miss by others when wearing. Nature wearable art by Gunther Grant. This is a process to create and the end product is very large and a dramatic piece of wearable art. It is impossible to be missed by viewers when worn. Each casting is custome made per order. . This is unique, rare and limited and an exclusive Gunther Grant creation.